We find that when beginning the home buying process most of our buyer's are focused on three major questions: "What do I need to do?", "How much is this going to cost?", and "Can I move in yet?". Home buying can be an overwhelming process which is why we, the Carolina Girls, strive to take care of the real estate side of things so that you can focus on finding your home and getting to closing smoothly. A great way to avoid feeling stressed is to see a roadmap for the home buying process. So let's buckle up and take a road trip together!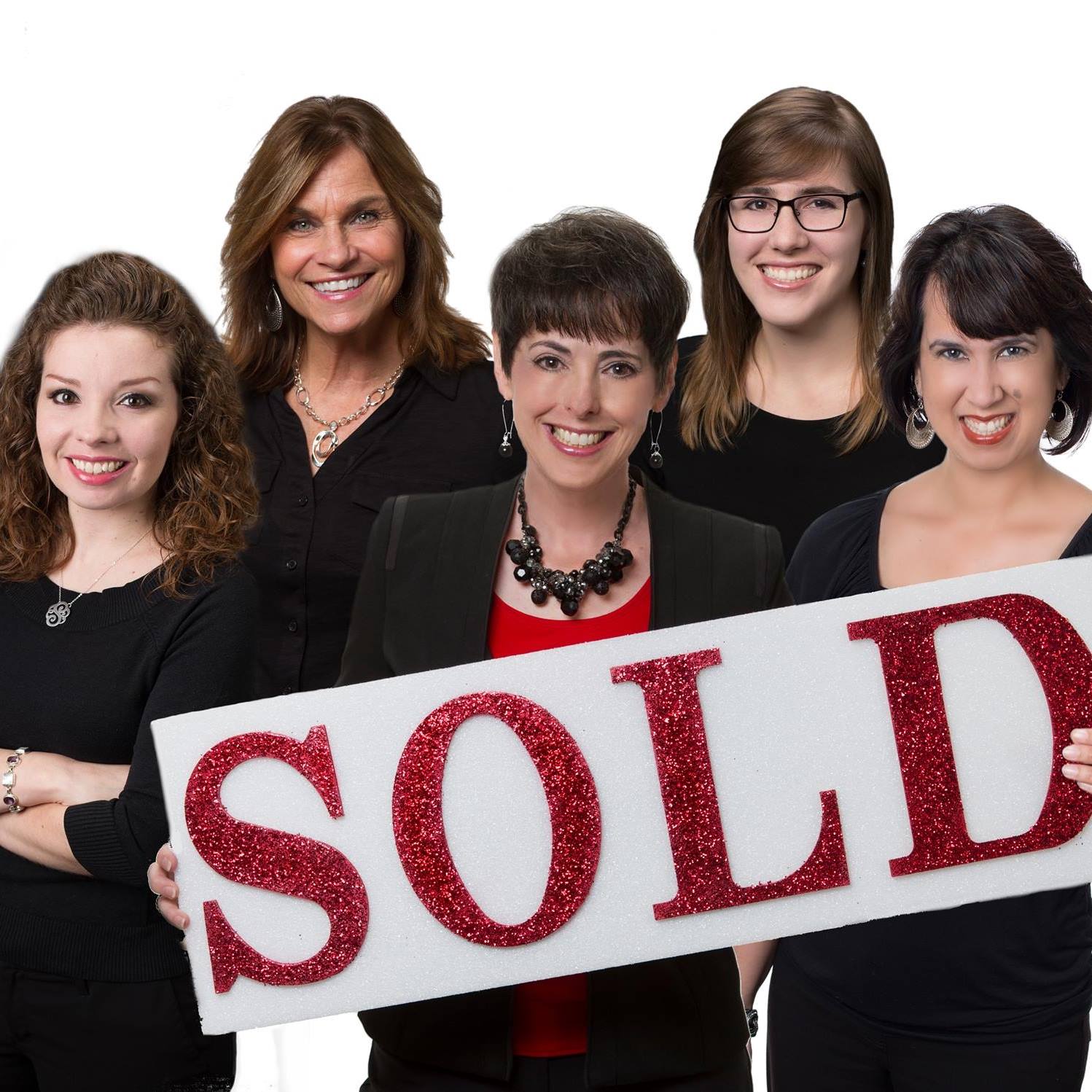 1. Find an agent
Should you ask any real estate professional what the first step is in purchasing a home, they will say something like "Call me!" with a smile. Having a good agent streamlines the process of purchasing as well as keeps your information confidential. When you call the Carolina Girls we put you in touch with one of our Buyer's Specialist, Katie or Mary Grace, and when you decide to become a client they become your guide through the home buying process. You may be wondering what a Buyer's Specialist is, ours are fully licensed agents that prefer to work with buyers and have specialized – they spend 100 percent of their time with buyers. Your Carolina Girls Buyer's Specialist will set appointments for you, research properties, schedule inspections, advise on contracts and negotiations, and do their best to smooth out any bumps on the road. The greatest thing about working with a Buyer's Specialist is that their commission is paid by the sellers. Essentially you receive great service and guidance from a specialist all at no cost to you!
2. Lending pre-approval
When you first start looking for homes you will get asked "How much house" you are interested in. This is not referring to the size, but the price point you are interested in and can purchase. The best way to investigate this is to get in touch with a lender and start the "pre-approval process" to find out what you qualify for purchasing. While discussing with the lender what price point you can purchase, it is also important to ask what your monthly payment would look like in that price range. Many buyers qualify for more than they would expect, however when they learn what the monthly payment looks like they are much more comfortable in a lower price range. Getting a pre-approval letter also adds purchase power to any offers that you make on homes. It strengthens your negotiation by showing the seller that you have a bank backing up that you can purchase their home.
When choosing a lender, a great way to start is ask your Buyer's Specialist what lenders they would recommend. Our team has two lenders that we work frequently with because we and our clients have had such great experience with them. Having a lender that you can trust to communicate with you and keep on top of your file is extremely important in the buying process, so choose wisely!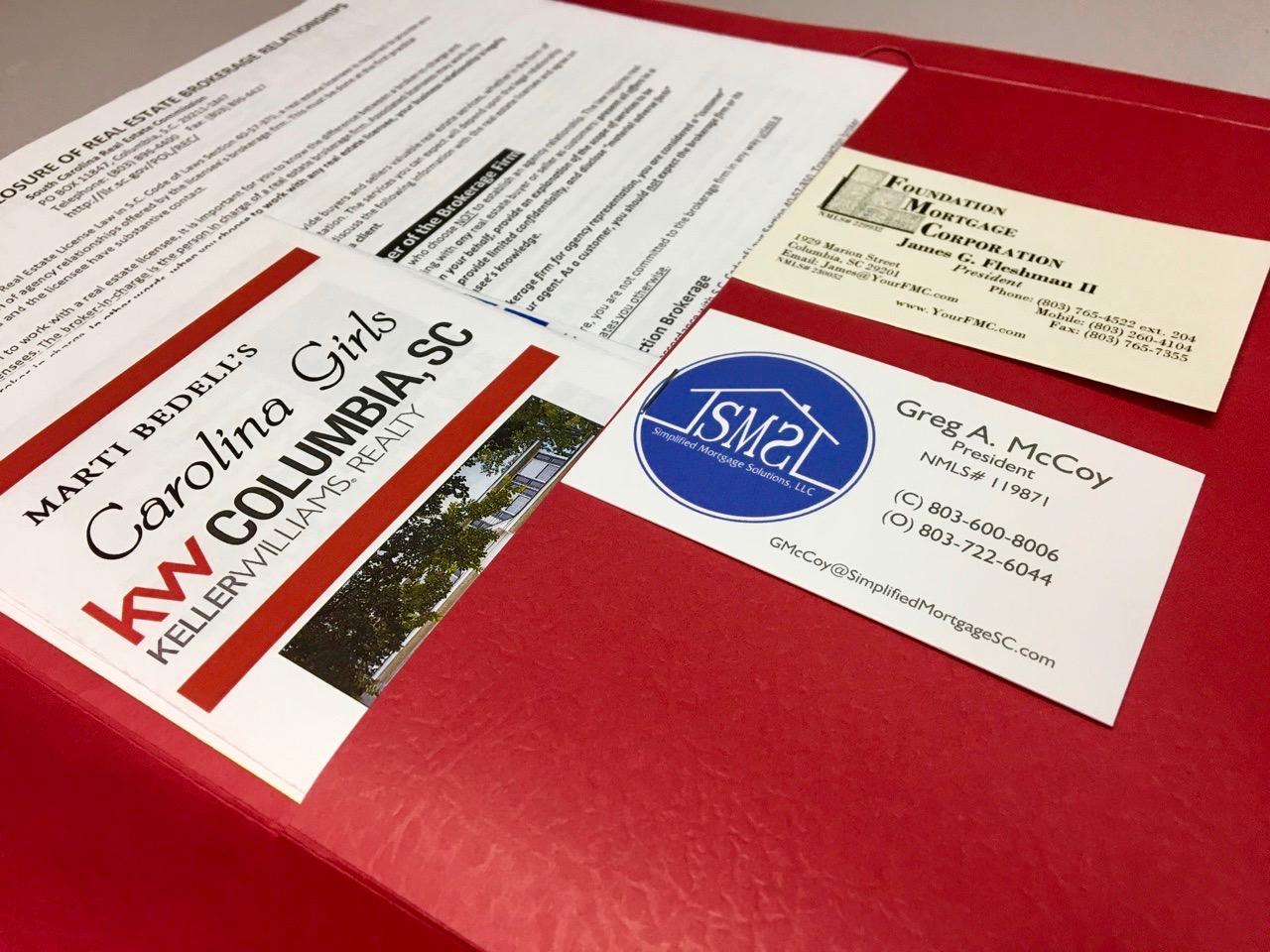 3. Buyer's consultation
After speaking with a lender about your purchase power, the next step is to meet with your Buyer's Specialist and discuss your needs and wants for the home. This is typically scheduled when you are first contacted by our Buyer's Specialist and they talk with you about getting pre-approved. At this meeting, you will also go through an explanation for how brokerage relationships work as well as go over a Buyer's Agency Agreement. This is the document that outlines the duties of an agent to their client and visa versa. It also allows us to represent you in the home buying process and negotiate on your behalf. This meeting allows you to make sure that your agent understands what you need in a home and allows us to narrow down any searches for homes that we send to you. It also gives you a chance to get a feel for the agent and whether you think you will work well together. Buyer's Consultations are one of my favorite parts of working with buyers because I love feeling the excited energy of deciding to buy a home!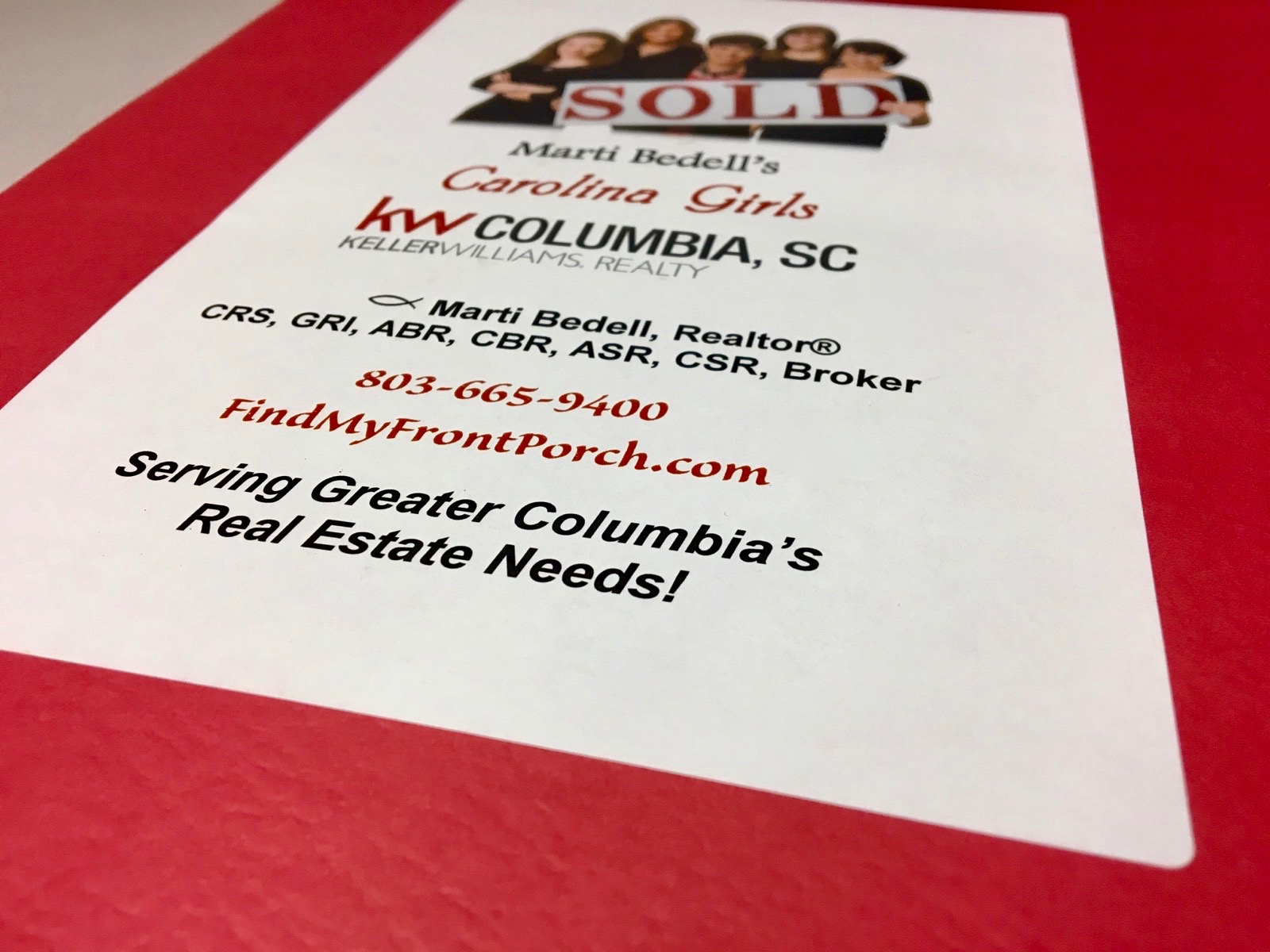 4. View the homes
As your agent sends you listings and you search for some on your own eventually it is time to go see them in person. If the homes are in an area you are unfamiliar with, we recommend that you drive by them to get a feel for the location. It also recommended to look up the area on the local Sheriff's Department website so that you can have an idea of if you would feel safe in the area. Even pulling up the homes on Google Maps can give you an idea of what the area is like. Your agent will schedule the viewing appointments for you and accompany you on them. As you walk through the different homes, you will learn to see past things like paint color and the seller's furniture, hard as it sometimes is. You may discover that some of your "must-haves" for the house are different than you initially thought. The goal of viewing homes is to eventually find one that you both want and also fits your needs for your home at the price that you are comfortable with.
5. Write an offer
This is where having an agent is incredibly important. The contract of sale of real estate is an eight page document that has conditions packed into every single line. Fortunately our brokerage, Keller Williams Columbia, offers training on the contract monthly and our team leader, Marti Bedell, was a part of the committee that wrote the contract. As a result of these training opportunities, we are more than equipped to talk you through the contract and make sure you understand how it both protects you and keeps you accountable to the contract. As we go through the contract, we also advise you on how to make a viable offer and research the home so that we can advise on a reasonable terms.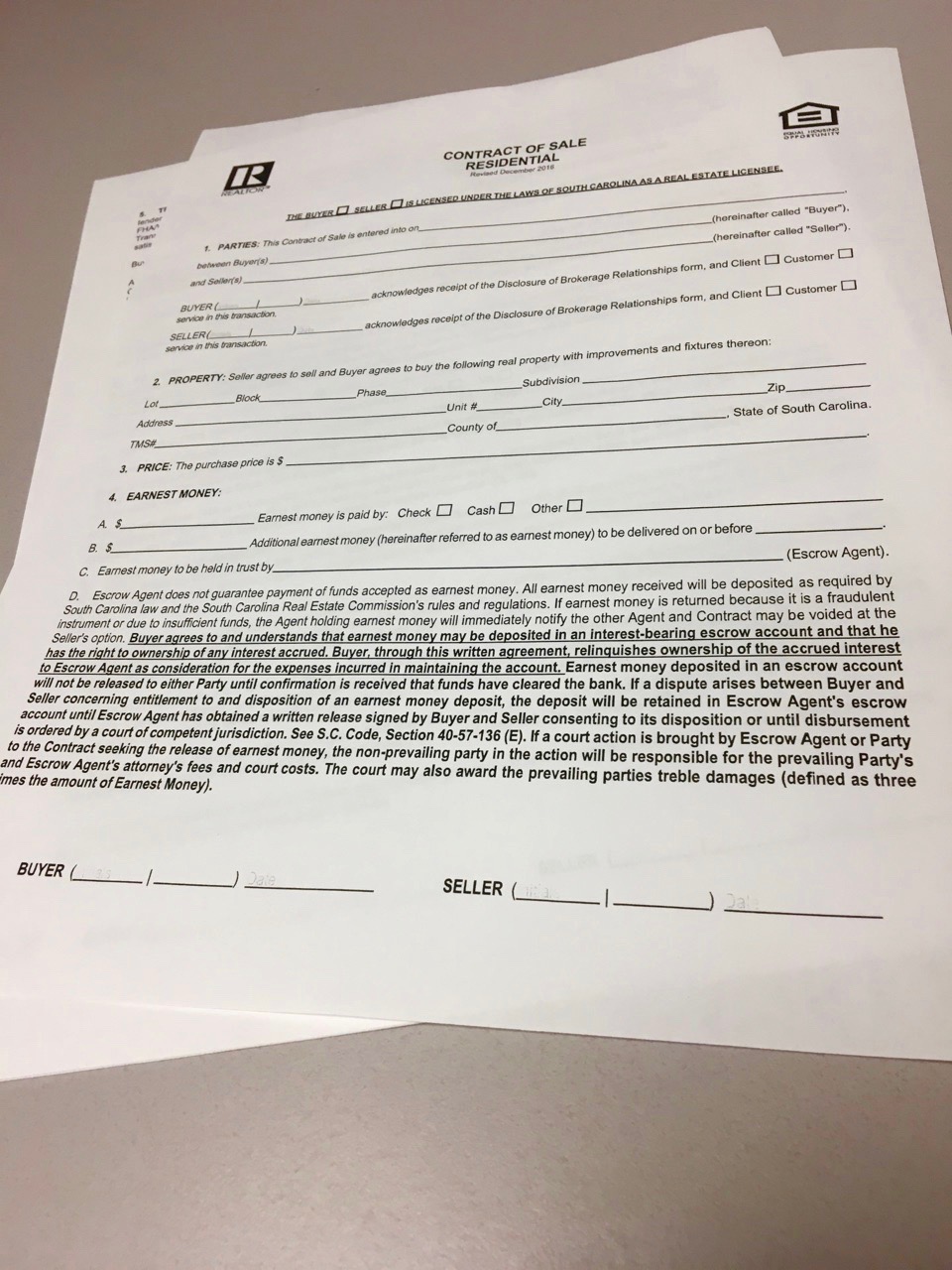 6. Negotiate terms
Now that you have made an offer on the home and your agent has sent it to the selling side, the negotiations begin. The sellers have 3 options for your offer:
1. They can accept the offer with no changes
2. They can refuse the offer
3. They can make a counter offer, meaning they like some of your offer but want to change parts.
In the case of countering, the contract can go back and forth a few times before both sides agree or determine that there will be no sale. Once both buyers and sellers have accepted all terms, the contract is ratified and you are on your way to owning the house.

These six steps have gotten you through the first hurdle in home purchasing: getting under contract. While the process is not over yet, we will save that for another post. I have found that there is a sense of relief once the contract is finalized and the buyer's know that, bar any unforeseen circumstances, they are going to purchase the home that they love. Whether it is your first home or your last, we recommend your first step is to give us a call so we can guide you through the process. Check out our "Raving Fans" page to see testimonials from our past clients!
Sincerely,

The Carolina Girls