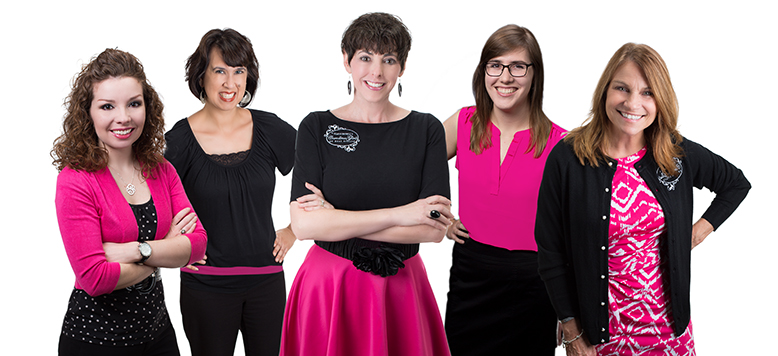 "Southern hospitality & kindness at its finest!"
2019
Phenomenal second home purchase. Highly responsive, absolutely customer/client oriented. Not only would I recommend the Carolina Girls to family and friends, I'd buy a third home. Rewarding, enriching and hassle-free from start to finish. Simply the best. Outperforms rival competitors-every time. Above and beyond service. Why go elsewhere. Unmatched. Friendly service. Bobby- buyer
The Carolina Girls went so far above and beyond what I expected. They really figured out what we wanted and worked so hard. They were super pleasant and beyond patient, and above all, really knowledgeable. There was literally no part of the process that was not top notch. We would recommend the Carolina Girls in a heartbeat. Michael & Kathi- buyer
2018
The Carolina Girls were amazing throughout the process. I would highly recommend them. Terri- buyer
Carolina Girls went above above and beyond! Due to the distance of my out of state location-they were truly my feet on the ground in South Carolina!! Gail- seller
We bought our 1st home 10 years ago and fortunately the Carolina Girls were referred to us. We had such a great experience that it was a no-brainer to use them to sell this house a decade later or to buy our new home for our growing family. We can't imagine going through the process without them! Nick & Laura- seller & buyer
Even with the complication of a few glitches, the Carolina Girls Keller Williams Columbia were stellar. They are experienced, knowledgeable, personable, professionals. They made the selling process easy for us. Thanks! Glenn & Carole- seller

The ladies at Carolina Girls are so sweet and helpful! They made our search for a house easy and fun. The closing process was painless an I would definitely recommend them! Alex & Courtney- buyer
We have really enjoyed working with the Carolina Girls for buying our house. They were always extremely professional and helpful. They answered calls and texts quickly. They were friendly and happy in their jobs. I can tell they enjoy their work and they are so good at it! I recommend their services to everyone selling or buying a house in Columbia! - Ruben & Liz- buyer
As a first time seller I had many questions and doubts about the procedure to sell. You all encouraged us to keep looking ahead and you removed many fears stating that you were with us and all would be well. It was! Mil gracias! –A thousand thanks! The communication from your office was excellent. You all said, "Take courage, it will all work out." Thank you!-Bob & Dita-sellers
The Carolina Girls go above and beyond every single time. Even buying a new construction we could not and would not have done it without them again. We also sold our home with the Carolina girls and it could not have been better-Joe & Nicole-buyer & seller
The Carolina Girls were amazingly patient with us throughout the home buying process. They constantly made themselves available to help us meet contractors and set up renovations before we closed. I couldn't ask for a better team! They were also quick to process the information we gave for closing and we closed on time. We are so happy! -Robert & Melissa-buyer
The Carolina Girls helped us stage our home so that the pictures were stunning! I know this is why our home sold so quickly-being on the market for 1 day before a solid purchase offer was received. They also helped with all our questions and concerns as this was our 1st experience in selling our home. Thank you all so much! Jason & Monica- seller
The Carolina Girls made the entire purchasing process seamless and smooth. We were supported and cared for throughout. This was the second home we've purchased with the help of the Carolina Girls and if we ever do it again, they are our first choice! Jason & Monica- buyer
Overall, Great home buying experience. This was a much better experience than our previous experience. We will recommend your team to our friends. Dan & Char- buyer
The Carolina Girl's advice and negotiating skills, photographic and editing artistry, and faithful follow up on all the details, were all covered in prayer, and carried out with loving care and patience. We could not be more satisfied with our experience of working with Marti Bedell's Carolina Girls! If you are preparing for any kind of real estate transaction, and whether you think you need help or not, you would do well to engage this amazing team of humble, confident, and capable servants! Bob & Sandy- seller
The Carolina Girls were professional and very supportive. They made us, the sellers, very comfortable. Ed & Mary Lee- seller
2017
The Carolina Girls were excellent! They explained everything we needed to know, worked with our schedules, and gave helpful advice for our decisions! Highly recommended. Ken & Abbie- buyer
This is the second time we have used Carolina Girls Keller Williams Columbia for the sale of our homes. Each time the service we received was outstanding. They went above and beyond our expectations to ensure we were informed at every step along the process. Scott & Stacy- seller
Everyone was very helpful every step of the way! The assistance with staging was definitely beneficial! My granite guy just measured my counter tops! Thanks for everything! Marty & Jodi- seller & buyer
The Carolina Girls Keller Williams team not only met our every need, they anticipated and prepared for any potential issues. This is our 5th home purchase and by far the smoothest! The Carolina Girls have excellent buyer's agents–available to show homes, answer questions, knowledgeable and responsive. An overall great experience. Brett & Suzanne- buyer

We couldn't be happier with our experiences with the Carolina Girls! Our house was priced right to sell and it sold fast! The pictures were wonderful and there was much professionalism in handling everything surrounding our closing. We were so pleased we used Carolina Girls to buy our next house. The Carolina Girls were so helpful and responsive. We have only good things to say about everyone at Marti Bedell's Carolina Girls Keller Williams Columbia. Thank you! Gabriel & Megan- seller and buyer
Southern hospitality & kindness at it's finest! Donna- buyer
The Carolina Girls Keller Williams Team are very knowledgeable and well informed about their service to their customer. They go above and beyond by timely delivery of documents needed to be signed and they always make their client feel at home to them that you can call them anytime with your questions & concerns. I am happy that I chose Marti Bedell Team as my realtor. Larry & Precy- seller
The Carolina Girls were friendly & professional from start to finish. They worked hard supplying us with several listings to view; driving us from house to house while helping us to become familiar with the South Carolina/Columbia area. Joe & Charla- buyer
The Carolina Girls were excellent. I had a 3 day window to find a house and they sent me weekly listings and we were able to narrow it down so my time in S.C. was productive and I was able to find the perfect house! Gail-buyer
Everything went well through the whole process. I praise all the Carolina Girls Keller Williams Columbia staff for everything they did for me. They are a true blessing. Denise- seller
We have used this team for several home sales. We have been satisfied by the service & professionalism of this team & would highly recommend them to anyone selling or purchasing a home. Todd & Sarah- seller
Excellent professional service & genuine care for our needs and situation. Thank you! Kevin & Lainie- buyer
The Carolina Girls were great. They stuck with us through a long, on-again/off-again home search. When I was finally relocated they helped us find and close on a new home quickly. Best of all, out of all the houses we looked at, the one we purchased was our favorite! It all worked out in the end in large part because of the Carolina Girls. Thank you! Shawn- buyer

Everyone at Carolina Girls Keller Williams Columbia was very knowledgeable and friendly!!! They sold us our lake home 17 years ago. We trust them and would not use anyone else. That's why we went straight to them when we decided to sell our rental house. Guy & Helen- seller
Carolina Girls are the most enthusiastic, energetic and diligent agents I have ever worked with. They are the best! Andrew-seller
Thank you for the effort you all put into getting our home sold! I enjoyed getting to know each of you better and it was neat to get an inside look at the process. We appreciate you all! Steven & Amber-seller

Our experience with Carolina Girls has been great. From the first phone call through the closing they have been caring, knowledgeable, and professional. At a very stressful season of our lives, each of those from Carolina Girls we worked with was helpful and encouraging. We have recommended CG many times in the past and will eagerly continue to do so. Kevin & Lainie-seller

I did not have a lot of knowledge regarding the whole process. I learned much going through it step by step. The Carolina Girls could not have been more helpful. The shear amount of information and number of decisions to make surprised me. I appreciate the guidance as I made numerous decisions. I appreciated the prayer with a God-centered approach throughout the process! Thanks much!! Blessings to All! Sarah-seller

My husband and I had a wonderful first-time home buying experience! The Carolina Girls were knowledgeable and helpful. We hope to stay in this home for years, but if and when we are ready to buy again, we will definitely return to Carolina Girls! Thank you! Kristin-buyer

2016
My husband and I went through a lot for a good while selling our home. Our Carolina Girls would always help make everything positive and give us the guidance and support we needed. They knew God had a good plan for us and we are so grateful for our positive outcome. Thank you Carolina Girls. Betty-seller

The Carolina Girls were so kind and gracious. They spent all day with me helping me find my home-since I lived out of town. They were very personable, fun and even prayed with me before I went in to make an offer. The process was smooth. I didn't have to worry about anything. The Carolina Girls made buying a house-especially for me-out of town-very easy. Tina-buyer

We thoroughly enjoyed working with the Carolina Girls Keller Williams Columbia. They were extremely responsive, helpful, friendly and patient during the entire process! We were so grateful to be recommended to them. After one phone call, we knew we were in good hands. We were a bit nontraditional in purchasing a home so quickly, but the Carolina Girls were incredible to work with. We are so grateful for their help and cannot wait to recommend Carolina Girls Keller Williams Columbia. Elizabeth-buyer

We liked the Carolina Girl's good, cheerful personality. We appreciated that they facetimed us for houses so we didn't have to drive down from Maryland every time we saw an attractive home on Zillow. They were a joy to work with! They helped to make house hunting fun! Ronald & Leslie-buyer

I love that there was no pressure. The Carolina Girls were attentive to my needs and budget. They were awesome! The Carolina Girls Keller Williams Columbia go by your request and not by what they want to have. They're very friendly and really went above and beyond. Thanks so much! I would definitely use them again and recommend them to all my family and friends. Sheryl-buyer

I love the Carolina Girls of Real Estate, Keller Williams! It is such a privilege to be on the team! I believe that we are, by far, the best real estate office out there. They were amazing and had my best interest in mind the whole time. I knew I could trust everyone. I am so thankful for this sweet, caring, Christian team. To God be the Glory! Leisha-buyer

Great organization and communication. Love all the email notes, reminders and communication. Everything was a smooth process with tons of help and support from the whole team! We have used Carolina Girls of Real Estate, Keller Williams to quickly sell two homes and to buy two homes. Each time was a great experience.
Greg & Chrissy-seller and buyer

The Carolina Girls were the best! There is nothing they could have done better. Jeremy & Kristi-buyer

The Carolina Girls are so patient and explained everything perfectly. All of the people who did the inspections were professional & easy to work with. After one year of looking at probably over two dozen homes, the Carolina Girls bent over backwards to help me put an offer on this house. Once the price was negotiated everything else went like clock work. They are so amazing-organizing all the inspections and keeping me updated on progress. All the staff at Carolina Girls is so kind and helpful. Andrea-buyer

Everyone was helpful and always friendly. Very understanding staff during what can be a stressful process. They all made the process so easy. Our home was priced right and sold very quickly. Highly recommend them to all my friends and family. Randy & Cindy-seller

Quick response to calls and questions. Since I was out-of-state, I really appreciated the willingness to handle several extra errands for me regarding my property. Keep up the excellent work! Thanks for guiding us all the way! Sue- seller

The Carolina Girls of Real Estate were very nice and followed up with any questions I had. Damon-seller

Very organized & hard-working ladies–We love them! You are very customer-service oriented. We appreciated your hard work. Jessica-buyer

Our experience with Marti Bedell's Carolina Girls of Real Estate, Keller Williams has been amazing! Everyone worked like a team, communicated well, and guided us through every step in the process. We were blessed to know that the entire team was also praying for us. We highly recommend this professional and caring team! Alena & Phillip-seller & buyer

As this was our first time buying a home, we had no idea what we were in for, but everything was explained perfectly and we felt well taken care of. At first, we didn't want the seller to use a realtor, but we are so glad she did! We would have been lost and stressed if we hadn't had Carolina Girls guide us through. They were so great and made us feel confident and assured. Thank you for making our first home buying process so wonderful! Bethany-buyer

I was able to to trust you guys to get the job done efficiently and in a godly manner. I love y'all! You guys are a great team to work with! We didn't worry one second about the many details that came our way! We were confident that you would take care of us in a completely honest, full of integrity way! The fact that you guys know that God's in control made it more exciting to work with you! Laura & Jason-buyer & seller

Christian organization; nice, friendly, AND knowledgeable ladies. Stan-buyer

Loved the level of communication! I always felt included, informed, and well advised! Thank you ALL for making the sale of our home a good experience! From to start to finish, I left confident I was in good hands. Thank you for your enthusiasm and for so genuinely sharing in our excitement! Hannah-seller

Having moved into our newly built home, the sale of our existing home was important. The Carolina Girls walked us through the process and our house received an offer on the first day listed. The entire sales process was 2 months from initial contact to closing and we received a fair price for our house. The Carolina Girls are great to work with and get the job done. Tom & Cheryl-seller

Your team has helped my cross-country move go smoothly and seamlessly. Your tireless efforts to find the right house for me, sending me videos since I couldn't be present, checking continually on status after the offer was made and accepted, staying on top of everything has been a huge blessing. God has used your team mightily in this enormous undertaking. Karen-buyer

It was a blessing to work with the Carolina Girls! They did an excellent job! Joey-buyer

Carolina Girls staff were always accessible and patient.
Melinda-seller

Carolina Girls of Real Estate helped to make the home buying process so effortless. We have heard so many horror stories about buying a home, but you guys helped put those fears to rest. Marti Bedell's team has timely mastered the art of Real Estate. Tiffany-buyer

Responsive and helpful advice. Don & Donna-seller

Good process. Jed-buyer

You guys were awesome! Keep up the good work! We loved the integrity and honesty. You made us feel like we were your family! We trusted you and you came through for us. God bless you! You were a Godsend to us! Howard & Tina-buyers

The Carolina Girls of Real Estate were very accommodating with my busy schedule & being able to handle a lot of the paperwork digitally was a huge plus for us. Also, they were very responsive to phone calls & text messages. Working with my agent was a pleasure every step of the way. We feel fortunate to find someone with a great personality and also very knowledgeable on many aspects of buying a home. Thanks for the positive experience.
Nathanael & Millicent-buyers

This was my first time buying a home, so I had a million questions. My agent was with me from the very moment I started looking to the moment I got my key! She was so patient with me and answered every question so I understood fully what was happening. Also, she and everyone at Carolina Girls was so helpful through the process. They were always very quick to respond to my emails, texts, and calls and they went out of their way to make sure I had everything I needed. Michelle-buyer

2015
Enjoyed most that we were all trusting God with the process! Bill & Susan-sellers

My buyer agent was extremely knowledgeable, helpful, attentive and patient. Cindy-buyer

Friendly Christian business. Everything was handled professionally and quickly. Thanks! Ed & Denise-sellers

I appreciate the advice and guidance I was given from pre-listing to closing. You kept me informed every step of the way. Your Christian values were evident in the way you conducted business. Thank you! Suzanne-seller

The Carolina Girls of Real Estate, Keller Williams went above and beyond what we had originally expected going into our first real estate transaction. This team is comprised of hard-working, intelligent individuals. Without a doubt, we will be using them in the future! Evan & Faith-buyers

Being a first time home buyer was a scary thought. The way in which my buyer agent and the whole team walked me through was incredible. Had I known that it could be this easy, I would have done it years ago…but only with the "Carolina Girls of Real Estate"! Thanks for the hand holding. Charles-buyer

Great team!! Thank you all so much for helping us through this unbelievable journey. In the end it was all worth it! Stewart & Lorenda-buyers

Our buyer agent made us feel like she knew what we were going through and helped put a smile on our faces. She was our blessing in this long, hard process. Jim & Sharon-buyers

We have worked with the Bedell Team once as a seller and twice as buyers. In every instance we were completely satisfied with the process and outcome. Buying and selling homes can have glitches and that is when you need professional and experienced realtors like the Marti Bedell Team. Don & Carol-buyers & sellers

Great service! Would recommend and use again!
Donald & Susan-buyers

We wish every realtor had the commitment, knowledge, dedication and integrity you all had in our process. We highly recommend you and your team! Cass & Karen-sellers

Very attentive, professional and personal. Sven & Morgan- sellers

(The) team was very responsive to email and any questions I had. I enjoyed working with this group. Todd

The Marti Bedell team is first rate! Their service was excellent. I would have no hesitation in recommending them. Jeff

Praise the Lord! Even though this process took longer than I was hoping for, Marti's team helped us through it every step of the way. This sale was an answer to our prayers.

From start to finish, our buyer agent was calm, cool and collected. She is professional, yet sweet.

Would highly recommend this firm! Excellent job!

Really appreciated the professional care!

I can't image having a better experience with a real estate team. It is evident that all the "Carolina Girls" are quality people who do their work to the best of their abilities. They went over and above expectations in every aspect of the selling and closing process.

2014
We could not have asked for things to go more smoothly! Our agent was a joy to work with!

Our buyer agent was extremely knowledgeable about the area we were looking at.

Our buyer agent was extremely responsive to all my questions, emails and phone calls. This was a great experience!

It was the best experience we have ever had in buying a house.

[The buyer agent was] very knowledgeable and patient with our lack of knowledge. Very intuitive about what we wanted in a house. We were very happy with our experience.

The closing manager is gold! She was always responsive and knowledgeable. She is a great asset to your team!

We loved working with your buyer agent and the entire Marti Bedell Team. We will recommend them to friends!

Our buyer agent was very pleasant and efficient in all aspects of our purchase of a home. She was sincerely concerned about us and prayed for us throughout the process. She responded quickly to our calls and emails and provided much useful information. She was thorough, professional, prompt, knowledgeable and communicative. We enjoyed getting to know her and will recommend her if the opportunity arises.

From the expertise in pricing and negotiations, staging and decorating and help in getting all the home inspection items done, the Home Connection Team did it all. Look no further in finding the right people to sell your home at the best price.

Our buyer agent was punctual in our meetings and worked diligently to get things done while we were in town on the house search. Thank you for helping find our new house!

The whole team pulled together and made this experience a pleasant one. Since my situation wasn't "the norm" and was extremely emotional, everyone's help and consideration was greatly appreciated.

Great experience!

I loved that I felt like more than a client! I felt that I could always call or email and someone was always quick to respond or find someone who could help me

We were very blessed to have been recommended to Marti Bedell and her team. We feel doubly blessed to have had our buyer agent. She went out of her way time and time again to make sure everything went smoothly throughout the whole process. She is a real professional real estate agent.

Very professional service at all levels

We loved the staging assistance. I know it helped immensely in the FAST sale of our home.

Marti and her team were fantastic to work with. Though it was a long process, they kept us informed and helped us get our house sold with a smooth and well-communicated process.

Our buyer agent was very knowledgeable and courteous. She required lots of patience when showing us houses, driving all over 3 counties to help us find our home. I would recommend her to any person I know needing a realtor.

Our buyer agent was very good and explained every step of the process well.

Not having purchased a home before, our buyer agent made it so easy. She answered questions and informed me of so much. The best part of the whole process was having a faith based Christian agent who prayed with me, for me and for my family.

I enjoyed working with the team because you explained things to me in a way I could understand and you all listened to me and paid close attention to what I wanted in a home.

We really enjoyed the home buying process and are having a great time in our new home and community! Thank you!

We were told that the Marti Bedell Team was awesome and we weren't disappointed! They really helped us as first home buyers through the process to know what to expect. Thanks for all your hard work!

Our realtor was amazing! She always answered her phone and helped us during difficult situations with our builder.

2013
We totally enjoyed being taken care of every step of the way. As first time buyers, you all made the process way less scary.

Very meaningful to us to work with a faith-based team.

The Marti Bedell Real Estate Team was a dream to work with during the sale of our home. Each member of the team served us with a high degree of professionalism and courtesy. They were available when we needed them and proficiently handled some difficult circumstances when they arose. We trusted their advice on critical decisions and were not disappointed! The closing went smoothly and left us with a great feeling of satisfaction and relief that this was a job well done!

The Home Connection Team helped me sell my home and find and buy a new one in the span of less than four months. At every step of the way, they were incredibly helpful – like having family members helping and guiding. With their help, the journey was a blessing. This team brings great skill in their field and great sensitivity to clients.

I only wished I had used you the first time. Easy, fast and efficient. Always knew what to expect.

The entire staff as pleasant and easy to work with.

My entire experience with your team was beyond my expectations.

Our buyer agent really cared about us getting the right house for our family – not just about making the sale. And she prayed for us too, which was so encouraging. She was always positive and always advocating for us as she guided us through the home buying process. We are thankful for her and for The Marti Bedell Team.

I was skeptical about listing our home since so many were already for sale on our street, but when it came down to the wire and we had two buyers interested at the same time, Marti's guidance was invaluable! The Marti Bedell Team did a great job and sold our house for 99% of the original asking price. We are very satisfied!

Thank you for your gracious service and for your patience! Thank you, especially, for being so helpful in a time of grief and sorrow.

Very smooth process.

We love our buyer agent! God has used her in a mighty and powerful way. We will never forget the experience of buying our first house. I love the fact that the team prayed for us during the whole process.

Could not have been better. I will miss you!

Everything was great. I made friends and I will miss being in touch.

Our buyer agent and the team were very helpful and knew the area well. Also, the prayer when we made an offer on the house was a big plus! It was a wonderful experience and I will recommend The Marti Bedell Team to others.

Our buyer agent was a delight to work with and she was very helpful through each step of the process. We were impressed with the level of communication that took place within your team. Everyone always seemed to be up to speed on where we were in the process, even if we were mainly communicating with one person. We were also blessed by your level of organization and preparation for each step.

Our buyer agent was very responsive and gracious. We truly enjoyed working with her. The closing manager was always pleasant and answered any questions promptly. Thanks for a great experience in the process of resettling in this area.

2012
We really felt cared for and I appreciated that. I didn't have to make any phone calls myself. My Buyer Representative handled everything.

Buying a house was a huge learning process for us. We appreciated our buyer representative's excellent communication and availability. We appreciate that having us sign a contract for representation was not foremost in her mind. We like the way the team works together. We felt supported by the closing manager, the other buyer rep, and Marti's encouragement. It was heartening to be assured at closing that the team would still be available to answer questions and help us.

You made the process as good as possible and everyonhe was a joy to work with. I was always treated well and never made to feel anything but important.

My Buyer Representative's professionalism, candor, and knowledge were very helpful throughout the home search process. I relocated from upstate New York and was thrilled to have her guidance and understanding as the long distance search process can be daunting. Thanks for a "seamless" process.

We were very impressed that our buyer representative offered several very nice prayers asking the best for us and the seller as well.

Christian ethics are the main thing. Our Buyer Representative prayed with us after we signed our contract to buy our home. It was very nice working with her as she was helpful and answered any questions we had. Also, she went the extra mile in our purchase.

The closing manager was nothing but fabulous. She really is so great administratively but also so kind and serving. Being prayed for by the team during the process really touched us. It reminded me of God's faithfulness. When I didn't have the strength to pray, God had others praying for us.

Our Buyer Representative was very professional, knowledgeable, and on point with answering my questions and keeping me informed diuring the home buying experience. I would recommend her as the realtor of choice.

Thank you for the time you spent with us to evaluate our home in light of the current marker. We sincerely appreciated your honesty and wisdom in helping us make a decision about the next step for us. We will definitely be sure to refer anyone we know to you.

While we have been blessed to work with people of faith as our realtors for the last four homes we purchased and later sold, The Marti Bedell Team stands out as the top of this group. Their commitment to service was just one of the many aspects we enjoyed while working with them to find a new home in Columbia. Jack & Lynn-buyers & sellers

Wonderful experience! The selling process was much faster than we had anticipated. We would certainly use the Marti Bedell Team again. There were six houses in our neighborhood for sale and ours is the only one that sold.

We enjoyed the "easiness" of the whole process. We were confident in the team and the "upfrontness" of where to price the home. There was no "lolly gagging" around and it made the process less stressful for us and easy too!
Ryan & Morgan-sellers

We had a gold shardit with our Buyer Representative. She took our information and made our dream come true in every a very short time. Everyone fell in and became an outstanding team.

Taking many homes into a list, then taking our list #1, 2 & 3, getting ok to enter or see them in short order and a 30 day closing date. Will & Gloria-buyers

Our Buyer Representative ~ her patience, friendliness and availability. Johnny & Jeanne-buyers

Great experience! Awesome Team! Thank you very much!
Bill & Kari-buyers

Our Buyer Representative listened and heard what we were looking for and attempted to meet those needs. We enjoyed "house hunting." Chris & Lisa-buyers

Honesty; approachable; interpersonal skill; professional demeanor; service before, during and after the sell.

Phenomenal; second home purchase within three years. Highly responsive, absolutely customer/client oriented. Not only would I recommend The Marti Bedell Team to family and friends, I'd buy a third home. A rewarding, enriching and hassle-free from start to finish. Simply the best of the best. Outperforms rival competitors everytime.. Above and beyond service.

Why go anywhere else? Unmatched friendly service.
Bobby-buyer

Our Buyer Representative was excellent. She workd for almost a year until we found our home. The open and honest communication was priceless.

She is not only a great Real Estate Agent, she's a great person. She tirelessly worked to find our perfect home. Thank you! Craig & Linda-buyers

Our Buyer Representative had the patience of a saint. I didn't feel pressure only support through the whole experience. I was thankful when she prayed with me over the deal. That really made my comfort level good. Shay- buyer

The personal approach to everything in the process was welcome. The professionalism that we received was great. It was a fun experience over all!!!!

Finding your team in the magazine and calling to inquire I did not know what to expect. Being from New York and trying to purchase a home in South Carolina seemed as if it would have been a harrowing experience, but it was just the opposite. We met a great group of people whom bent over backwards and helped to relax and keep us relaxed through the process. Thank you very much and I have to say you truly have a gem in our Buyer Representative!!
Dereke & Tanya-buyers

Our Buyer Representative was awesome! We love her ~ You all did a great job! Jeff & Claudia-buyers

How personal the team made my home purchase made me feel like I made a lifelong friend.

Without our Buyer Representative and The Marti Bedell Team I don't think my first home purchase would have been so easy and fun. They guided me through every step even answering questions I hadn't thought to ask! Bill & Courtney-buyers

The quick response ~ sensitivity to our needs was great.

Once we finally "heard" what needed to be done to stage our house it sold within weeks instead of months or years. This Team knows how to sell a house! Thanks to the whole team for their work!
-Chuck & Bonni, sellers

2011
As out-of-town sellers, we very much appreciated your accesibility and prompt responses.

We were most impressed with your knowledge of the market, both in general and locally where we were selling. Your recommendations as to repairs, improvements and "primping" the property for listing were very appreciated and were evidently "spot on", as the house sold quickly in a down market. The closing process was managed well, especially in a compressed schedule in a holiday season.

Each team member knew her area well. Liked the specialization focus from the team. Great to work with. All knew their jobs and were easy to work with. Could reach Marti when necessary, but with the skill of the Team ~ this was not often needed. Thanks for a good job! -John, seller

My Buyer Representative was so helpful! Her knowledge, patience and kindness made me comfortable looking for and buying my home. -Kristin, buyer

We have now purchased three homes through The Marti Bedell Team and sold one. Each time we were treated with respect and never felt pressured to act. Most recently we listed a home in a neighborhood with many homes for sale. The Marti Bedell Team advised us on how to prepare our home for the best selling opportunities. Paint, carpet and staging recommendations were right on target and the house sold. We appreciate the efforts of every team member in both buyer and seller divisions. Everyone on the team was friendly and helpful.
-Mike & Suzanne, buyers & sellers

Thank you! We love the house and have finally got everything moved in. It was quite a hectic month, but with all your help, we found & moved in our new home. It was great knowing that someone on our side was looking over our shoulder and looking out for our interest. Thank You! -Bill & Linda, buyers

Communicationwith every member of the team as needed. The Team went over and above what we expected when were were out of state and some issues arose. We could not be happier. Marti was accurate in assessing the value of our home and made constructive comments about the condition of our house and what might need to addressed before listing. The staging ideas added that polished look that we needed and we were kept informed after each showing. We were taken by the hand and led through our tumultiuous mine field toward closing. From handling re-inspections and repairs when we were out of town to keeping us informed of the buyer's loan process it was all done. They listened to our venting with patience and humor. What a Team! -Tom & Jeanine, sellers

We chose The Marti Bedell Team because of your advertisement on Christian Radio. We felt comfortable and personally connected. We appreciated our Buyer Representative's patience with us until we found "the house"! Our Buyer Representative was perfect in manner and knowledge. Enjoyed working with a Christian with high principles. -Bobby & Joy, buyers

In a prior selling experience, we felt like we were having to fight with our own agent to do what was in our best interest in selling an estate house. The lack of experience in the closing process added complications for us and was frustrating. With The Marti Bedell Team, we felt well represented and knew what to expect. We appreciated the high level of feedback and customer service. Thank you so much for all you did to help us sell the house! You were all so helpful, communicative and supportive the whole way through. The reminder letters before closing were nice to be sure we didn't forget things to do/bring. Thank you for the excellent customer service. We truly felt well represented.
-Julie, seller

Really appreciated the advice on getting the house ready to list (paint colors, etc) and also the help in helping us novices understand what was going on during the "closing process".
-Ron & Suzanna, sellers

We enjoyed the friendliness, faith, prayer when making the offer.
-Eric & Andrea, buyers

Enjoyed the friendliness and ease of conversation. -Suzanne, seller

I have been a Top Producing Realtor in the Charlotte, NC area for 24 years. I hired The Marti Bedell Team to handle the sale of my vacation home on Lake Murray. They did the most amazing job in selling the property. Marti has set a new industry standard.
-Stephen, Broker, seller

Fantastic communication and follow-up! Marti and her team did what local agents in the area could not!! -Morgan & Tracy, sellers

We appreciated how informed we were and how we were kept "in the loop". The Team is very thorough and very friendly. We've been recommending you to all our friends. When there was a serious roadblock in our closing, the Team went above and beyond to make sure we closed in a timely fashion. -Jeremiah & Alana, sellers

With the agressive advertising you did, our home sold a lot faster then expected. Your advice in staging was valuable. Thank you for all you did! -Dave & Evelyn, sellers

It was so good to work with a Christian company. Most people are scared to speak of Jesus, but not your Team. You are the best!
-Allen & Helen, buyers

We enjoyed working with you. You were very helpful.
-Bobby & Joyce

We felt welcomed and you worked over-time to meet our needs.
-David & Lynn, buyers

Our Buyer Representative did a great job helping us find our home. She was able to work around my hectic schedule, which I really appreciate. Also, we love everything about our new house!
-Patrick, buyer

Our Buyer Representative was fantastic! She was very helpful to us in all areas, impressive really. A joy to work with. Thank you!
-Michael & Diana, buyers

As a first time home buyer I was very unsure of the process. Our Buyer Representative took note of that and really took the time to answer questions my wife and I had. -Matt & Michaela, buyers

Everyone on the Marti Bedell Team was real sweet and always explained themselves. I love everyone of them!
-Ms. Dot, seller

Everything was great! We really loved how your team "held our hands" in the process of buying our first home. Everyone was really nice and kept us in the loop as to how the process was going. We never knew we could find the perfect home so quickly after renting for three years (and having to move each year because our rent would go up). We are so grateful to The Marti Bedell Team and we love our new home! -John & Ashley, buyers

2010
It was a great experience working with you all. Our Buyer Representative went above and beyond our expectations. I would not hesitate to recommend your services. Thank you all for being there with your knowledge and encouragement when needed.
Rick & Shelly-buyers

We did appreciate working with The Marti Bedell Team since they presented clear cut facts and figures and we knew we could trust them. Thanks to Marti our house sold quickly while other homes did not sell during this recession. Also because of The Marti Bedell Team we saved several thousand dollars at closing time. Thanks for your great team work! -Al & Della, sellers

Great communication! I also really liked the fact that I felt like I totally trusted our team. You can't put a price on knowledge and experience! The Marti Bedell Team treated us not only with respect and professionalism, but also with the warmth and helpfulness of a trusted friend. The entire process was very personal and we never felt like we were "just a number".
-Paul & Heather, sellers

The Marti Bedell Team was fantastic. This was our first time buying a house and our situation was very difficult because we were in the process of relocating to Columbia, but they made our move and purchase very smooth and were always available to contact when needed. Our Buyer Representative was very professional and always made my families concerns her top priority. Thank you to the whole Marti Bedell Team. We are so happy we chose you to help us buy our home.
-Gary & Simonette, buyers

Thank you for everything! -Allen & Kim

Everyone was very helpful & friendly! My Buyer Representative was very patient and helpful all three times I made offers. She certainly made what could have been a very painful thing, fun and educational. I would certainly use this office if I every sold and would want the same Buyer Representative to help me find my next home, if I should buy again in the future. Thanks Again!
-Amy, buyer

Thanks for everything! Everyone so professional. Thanks again, especially for telling me about Southern Savers and supporting the Bible Reading Guide with WMHK. Both were/are very helpful to me.
-Emily, seller

Friendly, Christian environment, supportive. -Stan & Beth, sellers

My Buyer Representative and everyone at The Marti Bedell Team were genuinely interested in being a help to our family. Although we are new to the area we all felt such a neighborly, loving spirit by these ladies. It was obvious they were more interested in forming a relationship than just selling another piece of property.
-Lee, buyer

Everyone on The Marti Bedell Team worked "Above and Beyond" with us answering all the numerous questions and concerns with extreme patience and wonderful sense of humors. It was a wonderful positive experience and we enjoyed associating with everyone at the office. Thank you all! -Marian & Anthony, buyers

Our Buyer Representative's expertise was so helpful in pointing out the subtle features of the homes ~ both the good and the bad, stuff that was very important but that our un-trained eye wasn't looking for. She helped Donald & I figure out what was most important in a home. She was also prompt in returning phone calls, providing encouragement throughout the process and pulling homes that met our goals! -Donald & Charis, buyers

We knew we could trust your word and guidance. We had an excellent experience! -Kevin & Natalie, buyers

The Marti Bedell Team are exceptional in every category. They were always available and helpful. Prompt attention to details.
-Al & Della, buyers & sellers

We enjoyed the friendly atmosphere, the obvious expertise and the commitment to quality. We were trying to sell our house on a short timeline in a difficult market. We knew we needed a "business miracle" and The Marti Bedell Team helped facilitate that miracle. Thank you so much! -Ivey & Allison, sellers & buyers

Our Buyer Representative was delightful! I might be correct saying we have been her most challenging clients. She was patient as our situation morphed throughout the year of our trying to buy. David and I appreciate your prayers and help as we earnestly looked for the home God wanted us to buy. We closed with confidence in the choice and are satisfied. -David & Tami, buyers

Our Buyer Representative is an excellent ABR and Realtor. She was a delight to work with, always courteous, prompt, knowledgeable and incredibly thorough. She made our first time home buying experience hassle and stress free. She maintained steady and comprehensive communication with us months in advance of our anticipated move – we are in the military. When we arrived in Columbia, we met at the arranged time and the house hunting began with fervor. The whole process went smoothly and the other team members were just as thorough and polite. It was a real pleasure to work with the entire Marti Bedell Team. I have recommended her to others and if and when we sell our home, without hesitation I will call The Marti Bedell Team. Keep up the outstanding work! Thank you!
-Derek & Barbie, buyers

It has been a long process and our Buyer Representative was there for me the whole time. I selected your company at random because of your advertisements that included the Christian fish. I wasn't disappointed. All the glory belongs to God. Thank you for the drawing of the new house.
-Al & Diane, buyers

Our Buyer Representative was very quick in showing home that fit our needs. We felt very confident in her. She knew/knows what we needed and took care of all the details and all of the things that we needed. I was very glad to have someone of her skill level on our side to walk us through the somewhat daunting process of buying our first home. -Chip & Susan, buyers

Thank You! We enjoyed working with you! May God continue to bless your business! -Stephen & Erinn, sellers & buyers

Everyone was very polite, friendly, helpful & knowledgeable. Thank you for such a wonderful experience. Thanks to our Buyer Representative for being such a special person.
-Phillip & Paulette, buyers

Marti and her team were very personal and responsive. They let me know that I really was important to them! I had a great experience with The Marti Bedell Team. My house was on the market within 2 weeks of initial contact. Within completing of listing the home, I had an offer on it with ultimate sale of the house. I was out of the country while this was occurring and Marti was working with my husband that was in another state. Everything went smoothly through signing of the house. I have the highs recommendation for The Marti Bedell Team. -Farhat, seller

This was the team that sold me the property four years prior so I felt like I knew them somewhat. Mostly I liked getting the closure on this place. I thought it would take longer. Marti gave good advice on what I had to do to prepare the property. The Team was prompt in getting the home listed and found someone to do the final cleaning. It needed fresh eyes and a professional once over. There are/were identical units across the street that have been listed since last fall, and others that were listed since, with other Realtors. These units are still unsold – my place sold in one day!!
-Dan, seller

It was such a blessing to work with an agency that loves the Lord and that I could trust! Everybody was very helpful! Thank you!
-Lisa, buyer

Having a TEAM working to sell our home was the thing we liked the best, first knowing we had many people (and their prayers), made the transaction a great experience. From the first meeting with Marti to the closing table was such a smooth ride. When we were told we needed to depersonalize our "HOME" I had a very hard time accepting it. We were told we could listen and do as instructed and sell quickly or not listen and take our chances. I'm so glad we listened ~ it sold in 30 days and we got 98% of our asking price. WOW! The day we signed the contract with Marti, she closed in prayer – we believe that's what really sold the house. Kind, loving, caring, friendly, Godly, these are some words to tell a little bit about the TEAM! Keep doing what you're doing! Great Job!
-Dave & Michelle, sellers

Great company to work with! After a horrible experience with another real estate company, this experience was incredible. It felt like I had a family member working with me.
-Catherine, buyer

We followed your instruction for a quick sale and it happened. May God continue to bless each of you and your business. We enjoyed the Christian attitudes (love, care, concern for what you do).
-Hollice & Shennette, sellers

It was not easy being 3 hours away, but I knew my house was in great hands! I cannot express how great the staff were. It was a pleasure! Everything! Everyone has been wonderful!
-Morgan, seller

I enjoyed the friendly and welcoming environment. My home buying process was the most exciting and stress free process. I would do it all over again, but ONLY with The Marti Bedell Team!!
-Shonta`, buyer

We enjoyed working with our Buyer Representative. She was so extremely helpful and knowledgeable. She was a huge blessing to us and made this process easy and exciting.
-Noah & Madeline, buyers

The friendliness of staff and the fact that this business is centered around Christian values. I love that! Our Buyer Representative and the other members of The Marti Bedell Team were so helpful in helping my family find the right home. Our BR was extremely patient with me and my two small children. I could not have asked for someone more professional to help me through this process. Thank you so much! Also the framed picture of our house given at closing was a nice touch. -Ryan & Latrell, buyers

Friendly hard working staff. -Beach & Jessica, buyers & sellers

I had a very good experience working with The Marti Bedell Team. We are more than happy with the house and how everything turned out. Thank You! -James, buyer

Our Buyer Representative was very helpful and a lot of fun to work with. She seems to enjoy her work. Very, very knowledgeable and she cares about you. Everyone I met or talked with in the office was excellent! -Pat, buyer

Our Buyer Representative was very patient and always available. I really liked how she would pray with us when circumstances arose out of our control when we signed a contract.

We have worked closely with The Marti Bedell Team in buying and selling homes and have been thoroughly pleased with their commitment to excellence in everything and pleasing not just the buyers/sellers, but also pleasing God. This makes the process better all around and trust is established more quickly and a bond is kept throughout. Thank you guys once again! We love you!
-Jody and Melanie, buyers & sellers

Thank you! -Brandon and Dawn, buyers

Good advice (honest, straight forward, timely). Friendly, personable. Ongoing communication. Almost nine years ago, Marti picked me up from the airport and drove me around the Columbia area to find a home to purchase. In one day I found a home and signed a contract. Last week Marti and her team helped me sell this same house despite a tough economy ~ receiving more money than I thought was possible. I highly recommend Marti and her team ~ in fact I already have to several of my neighbors.
-Karen, buyer & seller

I just loved everyone. It was business but, felt like family. Our buyer representative was wonderful with the help we needed from Texas to the closing date. She went above and beyond. She made us feel as though we were her only clients. I appreciate everything she did to make the deal happen. We love our new home and have placed the beautiful gift next to the front door. Thanks to everyone for doing a great job! God Bless! A wonderful home buying experience!
-Steven & Marisa, buyers

I appreciated their experience and knowledge. -Matt, seller

As always we received top-notch service. I love the integrity found in the team, how knowledgeable and responsive everyone is. Thanks!
-Shane & Michelle, sellers & buyers

I enjoyed the great personalities of the team. The positive attitudes and assistance every step of the way made this stressful time much easier than it could have been. I appreciate it. Marti said to be prepared for a fast sale, but I had no idea our home would closing in just under 2 1/2 months. Her team worked with me every step of the way to ensure the home was showing it's best and closed on time. Thank You! -Jason & Jenelle, sellers

Ya'll made us feel that you were right there with us and for us. Despite some inspections, repairs, etc., you kept us going and encouraged us so much along the way. Marti was there for us in the selling of a house previously and now, five years later, in the midst of our country's financial crisis, we once again, tried to sell our house ourselves. One day I knew I had had enough. I called Marti and said "Take it. I don't have a clue what I'm doing." Through the fabulous marketing skills, wonderfully supportive team, and our gracious Heavenly Father, the home had a buyer within one week. I told Marti, "I'll never attempt to sell a house again by myself." The ease with which she and her team move the seller through the process is phenomenal and I know she's a great friend, too!
-Bob & Grace, sellers

Before every major step in the process, we prayed together. That was a very meaningful part of the experience for us.
-George & Marsha, buyers

We ran into so many problems and had such a long drawn out process that we began to feel like our Buyer Representative was like a member of the family. With all of our searching and dealing with three different houses, she was always so patient, understanding of our situations and showing her Christian attitude through it all. We especially appreciated her prayers for us and with us. We have never had such service in all of our 9 house buying experiences. All of you should be proud of your team. We were kept well informed through the whole process and the sketch of the house was the "icing on the cake". We will surely treasure it. Thanks to all of you! -Ray & Maxine, buyers

The staff was absolutely amazing. You made the process easy and enjoyable. I felt as if I was working with close friends not people I just met! My husband and I are first time buyers and not very familiar with the Columbia area. We found Marti and her team online and I am so happy we did! They were knowledgeable and patient with our long list of questions. They were always there to help and were enjoyable to work with. They made our transition to Columbia easy and fun. I would highly recommend them to anyone looking for genuine and knowledgeable Real Estate help.
-Dan & Abigail, buyers

I enjoyed being able to work with friends and know that you guys were taking care of me! Thank you so much! I've done this before with Realtors that weren't in it for me. This time having Marti and her amazing team on my side has made this process actually enjoyable! I'll never buy or sell a home without them again!
-Scott & Lori, sellers

The Marti Bedell Team was friendly, great to work with and very helpful! Love the new home. Thanks so much!
-Cathy, buyer

They are really knowledgeable about the area and nice for people to work with. The Marti Bedell Team is awesome! You helped us find and close a house from half way around the world! I'll highly recommend The Marti Bedell Team! Best Realty company in all Columbia area! -Josh & Melissa, buyers

Professionalism & friendly. I had a great experience selling my house. Thanks to you Marti and your team. I recommend your service to all my friends and co-workers. Thank you so much for all your help. -Matt & Irina, sellers

The Marti Bedell Team–the best Realtors the world over.
-Bobby, buyer

The Marti Bedell Team was very accommodating to our busy schedule and patient with us despite our being very picky and first time buyers! Thanks for everything!
-Brad & Clarissa, buyers

Friendly people; very competent; knowledgeable; aggressive on our behalf. We heartily recommend The Marti Bedell Team. They treated us with the most respect and engineered a feeling of confidence in both of us. They made the whole experience as painless as possible. -Dick & Elaine, sellers

Friendly. Professional. Knowledgeable. Customer-oriented. Responsive. Available. Very easy to work with. Vibrant! Energetic! Exciting Team! Highly professional! Customer-focused. Exceptional service. First-time home purchase….with no issues. Highly recommended. I look forward to work with The Marti Bedell Team in the future. First Choice! Unmatched service to their clients. Detail-oriented. Great hospitality! -Bobby, buyer

PS: Thank you for being you. A friendly, professional, and first-class Realtor. A first-time home owner with no worries. You provided a solid base, welcomed and experienced advice, with a pleasant and wonderful presence. I enjoyed working with The Marti Bedell Team. I'll surely recommend The Marti Bedell Team to constituents, friends, and family. You walked me through every step of the way and I am grateful. You took the time (detailed & swift responses to my long email messages) and provided patience–consistently!
Many continued blessings!

Honesty, Professionalism, Availability, Friendliness, Competence. This is a great team! They know what they're doing and are excellent examples of how Real Estate should be handled. We were completely satisfied with every aspect of our experience with them and would not hesitate to recommend them to anyone with Real Estate needs. We could not be more pleased. With service like we received, success will be assured. Thanks so much and God Bless.
-James & Patricia

Everyone was friendly and always willing to help with anything we ask! -Carl & Peggy, buyers & sellers

Integrity, honest, friendly and professional! Everyone we worked with at The Marti Bedell Team was professional, knowledgeable, responsive and friendly. Although we sold during a tough market, we believe we obtained good advice and representation and did as well as could have been expected. The process went smoothly.
-Jeff & Trudi, sellers & buyers

The Marti Bedell Team was warm, friendly and professional. We knew we could call anytime we had a question, and they would give timely and trustworthy answers. -Ed & Liz, buyers

As a listener of WMHK we have come to feel as if we know The Marti Bedell Team who furnish Bible reading guides for WMHK listeners. When we decided we needed to put the house on the market to sell, we decided we needed to go to The Marti Bedell Team, "Realtors honoring God in the Real Estate Business". God has blessed us by using your team because He knows who you are. When you called and told us that a contract had been signed so soon we knew that this would be a blessed event in our lives. You prayed over our contract and we felt His presence in this. Thank God for His special blessing and Thank You, The Marti Bedell Team and a special "Thank You" to the buyer for wanting to make our house the one that he wants to call "home". God Bless You All!
-William & Libby, sellers

Friendliness, never to busy for a question or information. The general Christian atmosphere was great! The team was great. They were always there for us and has worked so heard for so long to find what we needed. We consider them very good friends as well.
-David & Martha, buyers

I loved how they kept in touch with the weekly emails informing us as to the activity on our home. Marti and her team are top notch professionals. I would recommend them to everyone!
-Barbara, seller

Great Job! -Ginny, seller & buyer

The team was extremely helpful in the search, contract and closing process. Much of the procedure was done from afar via phone, fax and email, a difficult way of doing things, but the team brought things together with skill, compassion and professionalism. We would recommend The Marti Bedell Team without reservation.
Besides their knowledge and expertise it was a pleasure working with sisters in Jesus Christ!
-Jim & Karen, buyers

Thank you for all the professional way you handled the sale of our home. The one day sale was very impressive and we thank you for it. I will certainly refer you and call on you again as the need arises.
-Ray & Carleen, sellers

Always fun living and made this experience very enjoyable ~ even though it rained every time we went out to look at homes.
-Andrew & Elizabeth, buyers

Everyone is so friendly and helpful. Thanks so much!
-Francis & Karen, buyers

Marti and her Team were both personal and professional. This is our second time buying and selling a home with Marti.

No Realtor could be more professional AND personal than Marti and her Team. In this market Marti sold our home in less than two months! Marti's care for us and attention to detail are unmatched. We recommend Marti and her amazing Team and will use them yet again the next time we buy a home in Columbia!
-Larry & Cathy, sellers

We enjoyed how friendly and helpful everyone was. It really helped relieve our stress. The Marti Bedell Team helped us find our dream home. They helped with every aspect of the home buying process.
-Kirk & Tonia, buyers

It was very encouraging to work with a team of Christian Realtors that understood our calling and direction, who would pray with us and see the hand of God in the process.
-Jonathan & Kerin, sellers

All of the staff was very nice and encouraging. I am so thankful for the way I was treated by the whole team. It meant a lot to me to have a God based agent. -Mary, seller

This was our first home buying experience and they were so patient with us the whole time. They made sure we understood everything and was there for us if we had any questions. They even prayed for us which was so helpful, especially when we were nervous! We definitely recommend The Marti Bedell Team to everyone we know. Thanks for all your help! -Cory & Kelly, buyers

Very friendly & helpful ~ made us feel comfortable while looking for and buying our first house. We are glad we picked The Marti Bedell Team! You helped us find a great house and we would definitely work with you again in the future!
-Nick & Laura, buyers

We enjoyed the enthusiasm of the team, their reliability and laughing with them
The Marti Bedell Team helped us sell our house in 19 days! They were our friends and advocates from "staging" through closing!
-David & Kathy, sellers

2008
I truly believe God led us to your team! We had a tight schedule and absolutely no knowledge of the area, not to mention first time home buyers. The team was so friendly and helpful. They really went the extra mile to make sure that we found exactly what we were looking for. The were a joy to be around and you could tell they really cared about us as people, not just "another sale". Thank you all so much! -Sheldon & Sarah, buyers

I appreciated all of your enthusiasm and more importantly the constructive criticism you gave me! You never pushed – just told me what I needed to do to get it sold & it worked! We were in a situation where we had to sell – very quickly and in a tough market! Marti's team helped us every step of the way & I don't think we would have sold as quickly without their thoroughness or determination. Plus – they did things the right way & remembered to have faith throughout the process – and we did too! It was awesome!
-Nathan & Maria, sellers

I don't think we could have been more pleased with the care & service we received from everyone with The Marti Bedell Team. Our Buyer Representative in particular went way above the call of duty and walked with us through what turned out to be a challenging ordeal. We ended up with a beautiful home beyond what we had hoped for and with all issues resolved ~ Thanks to the entire team!
Kevin & I are so thankful to all of you for praying with & for us during these long weeks & months. We really felt like the WHOLE TEAM was cheering us on. Thank-you, Thank-you, Thank-you for all your hard work on our behalf!
By His Grace,
-Kevin & Lanie, buyers

Trustworthy, quick to respond, concerned about our understanding, helpful suggestions. We highly recommend the whole Marti Bedell Team! They served us extremely well!
-Jed & Betty, buyers

We loved that your goals were ultimately to do the Lord's work! Being the second time we have used your team, I am still so pleased. -Chad & Stephanie, buyers & sellers

Trustworthy! Jason & Monica, buyers

Thank you for all of the work you did to find us what we were looking for! We appreciate all the time you spent with us driving around. We appreciate the personal touch of getting to know us, learning our like and dislikes, and praying for us, our family and our decisions.
-Ron & Theresa, buyers

Everyone with The Marti Bedell Team went above the "call of duty" to make the sell of our home as smooth and pleasant as possible!
We have been so blessed with Marti and her incredible Team both with the sale of our home and the purchase of our new home! Because of everyone's professional and personal ethics, we had complete confidence in Marti and her Team. They were with us every step of the way. Everyone was always available to answer questions or quick to get back to us with an answer. We can not sing their praises enough! Thank you The Marti Bedell Team!
God Bless! -Scott & Jennifer, sellers & buyers

Your team was excellent! Your team made my first time home buying experience pleasant & enjoyable. Thank you!
-Saiward, buyer

Thanks for making our move back to the Columbia area so smooth. We loved working with your team, they are absolutely amazing! Thank you for representing Christ in the world of real estate, it's great to see that. The honest and integrity of your team is top-notch! -Shane & Michelle, buyers & sellers

From our first phone call to Marti, she and her team, walked us step-by-step through the home-selling process, from staging to pricing to closing. We trust Marti to take care of us as she would her own family. Can't argue with results: a buyer after just one day on the market!

-Evan & Audrey, sellers

Thank you for treating us like people, instead of a "Sale"!
-Bill & Lisa, sellers

We just wanted to say thank you for the wonderful service you all extended to us while in your care. You all absolutely exceeded our expectations and we can not thank you enough! And even though we have closed on the house we bought, we continue to receive that same great service in our house that we have for sale. Thank you all so very much for your hard work and considerable time. We are so grateful! -Jennifer & Scott, buyers & sellers